Be Brave. Be Bold. Be Creative.
         Make art with friends at the beautiful Lisa Stirrett Glass Art Studio.
If a class you would like to attend fills up, Call us! We may be able to organize a second class!
360-613-5472
All of our upcoming Classes and Events!
Encaustic Rooster
September 13th, Friday 6-9 pm
$78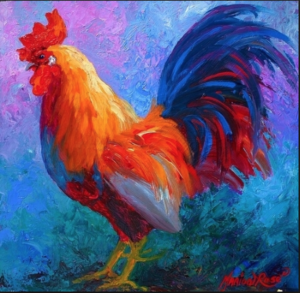 Marion Rose's work is so colorful and captivating, how fun would it be to emulate her work in your own personal creation? Come and paint with bees wax to build up some fun texture of a rooster, and then use oil sticks and paint with your fingers to bring to life a brilliantly colored Rooster like Marion Rose. 
*All classes are final sale and non-refundable. 
Large Mosaic Feather
September 26th, Thursday 6-9 pm
$125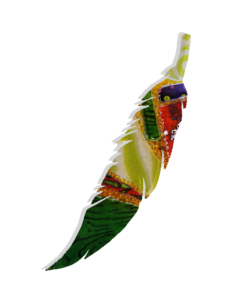 Create this 16 inch long feather out of beautiful mosaic glass! We will also be hammering colored wire to wrap around the stem and add beads or real feathers to it! A truly unique project that will be so much fun to make! 
Green Drinks
October 2nd, 5:24PM – 8:03PM 
$10 at the door
Bring your own glass!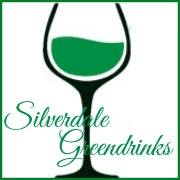 Hosted here, at the Studio!
Catered by Chipmunk Grill
Featured Non-profit: Pay-It-Forward Loan Program
Encaustic Crow
October 19th, Saturday 6-9 pm 
$89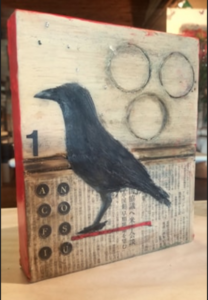 We are pulling out some exciting Encaustic tips and tricks in this class! Inlay newspaper, carve into the beeswax, and create your own version of this stunning piece. Make it bright, or make is distressed we will teach you how to make the perfect piece for you. 
Mosaic Rooster
October 19th, Saturday 11am- 2pm 
$125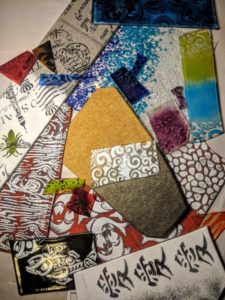 We will be working on a round piece of colored glass and creating a Mosaic Rooster on top of it! 
Pay With A Purpose
November 2nd, Saturday 11am – 3pm 
$98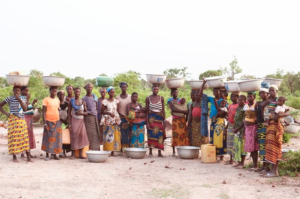 Play with a purpose and spread the light. We are making table top lights, and 40% of the proceeds will go Walk In The Light International to fund a Pay- It – Forward business loan for a woman in Burkina Faso, West Africa. If we get 25 people in this class we will be able to fully fund a woman for her to start her business, feed her family, and survive. These loans provide a hand up to these resilient and hard working women to simply provide food and water for their children and themselves. So come and make a gorgeous table light and also empower a women globally. 
Annual Tray Class
January 18th, Saturday 11am – 3pm
$225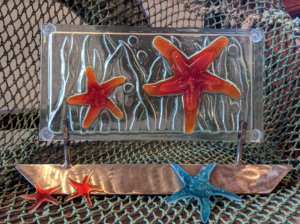 You wait all year for this! That's right our annual tray call where you get to make your own custom glass tray! This class is so much fun and the techniques and methods you get to do in glass we only do in this class! Don't Miss it! 
Warrior Spear Class
January 25th, Saturday 11am – 3pm
$225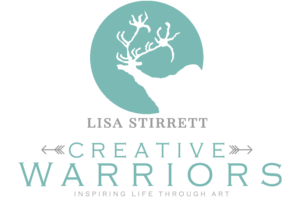 Create a unique Warrior Spear with you treasures and Lisa's Glass. 
What are you a Warrior For? 
*All Sales on Classes are final and non-refundable. If you cannot make it to a class we can offer store credit or a gift card of the equivalent amount.