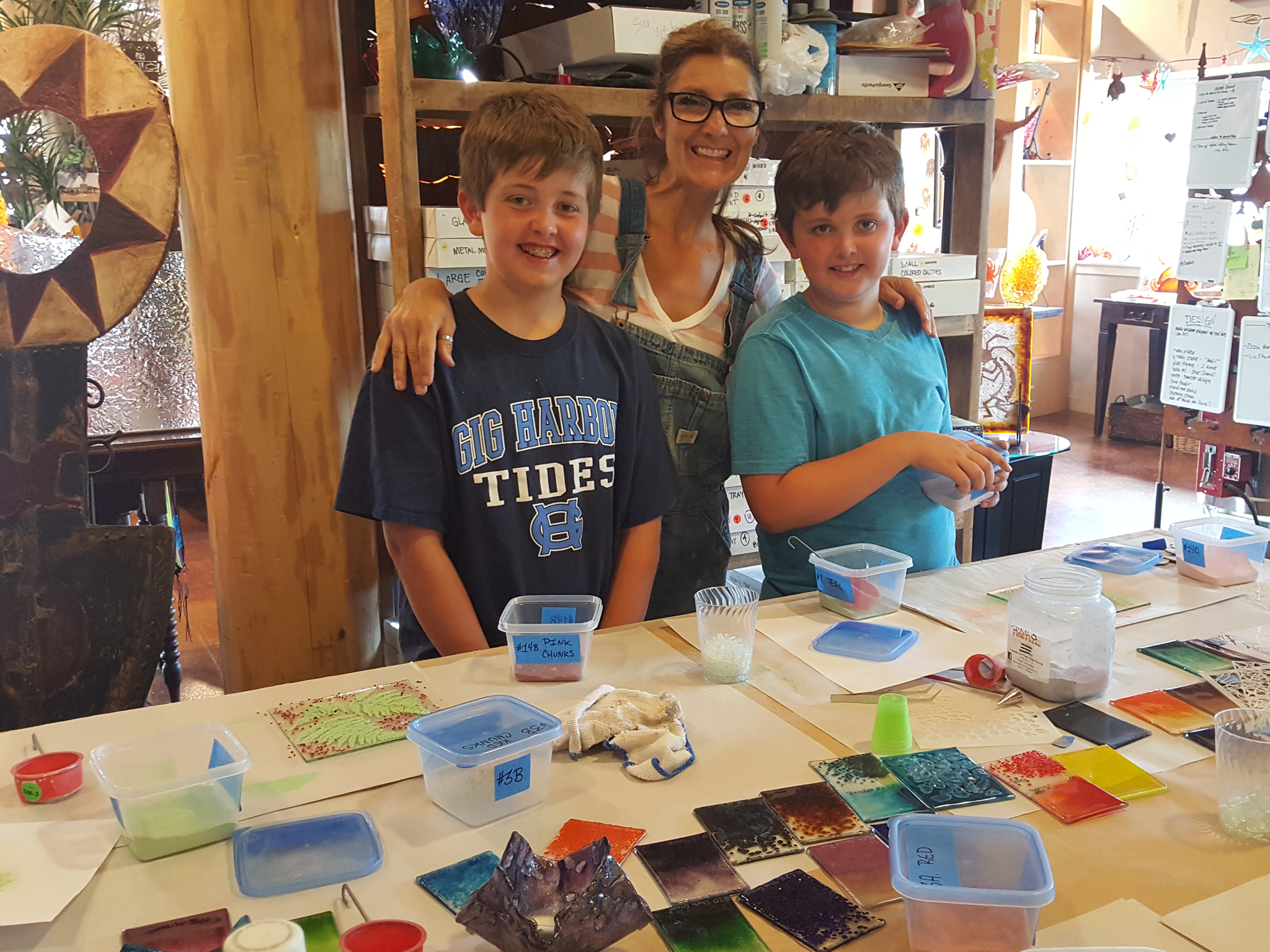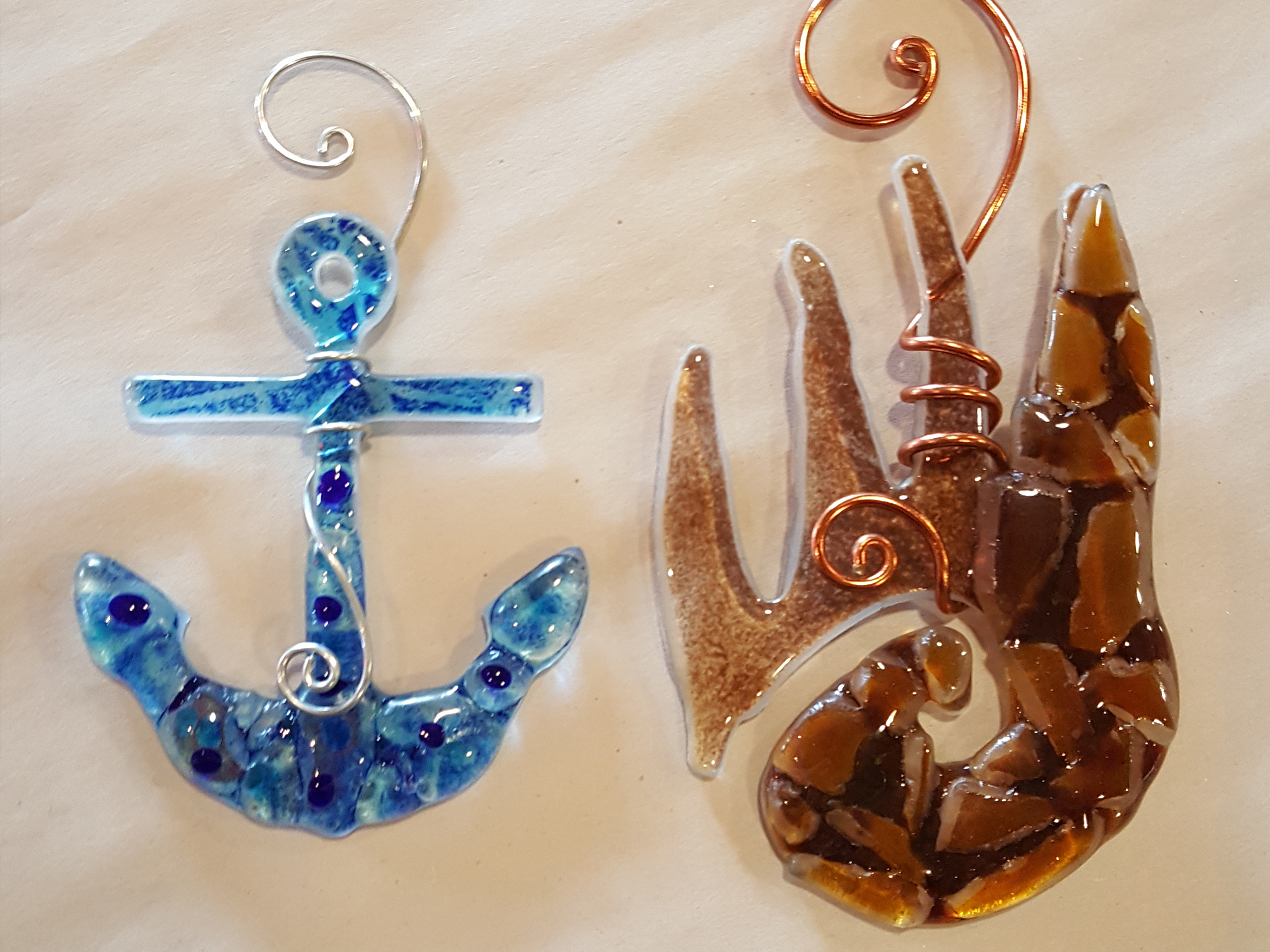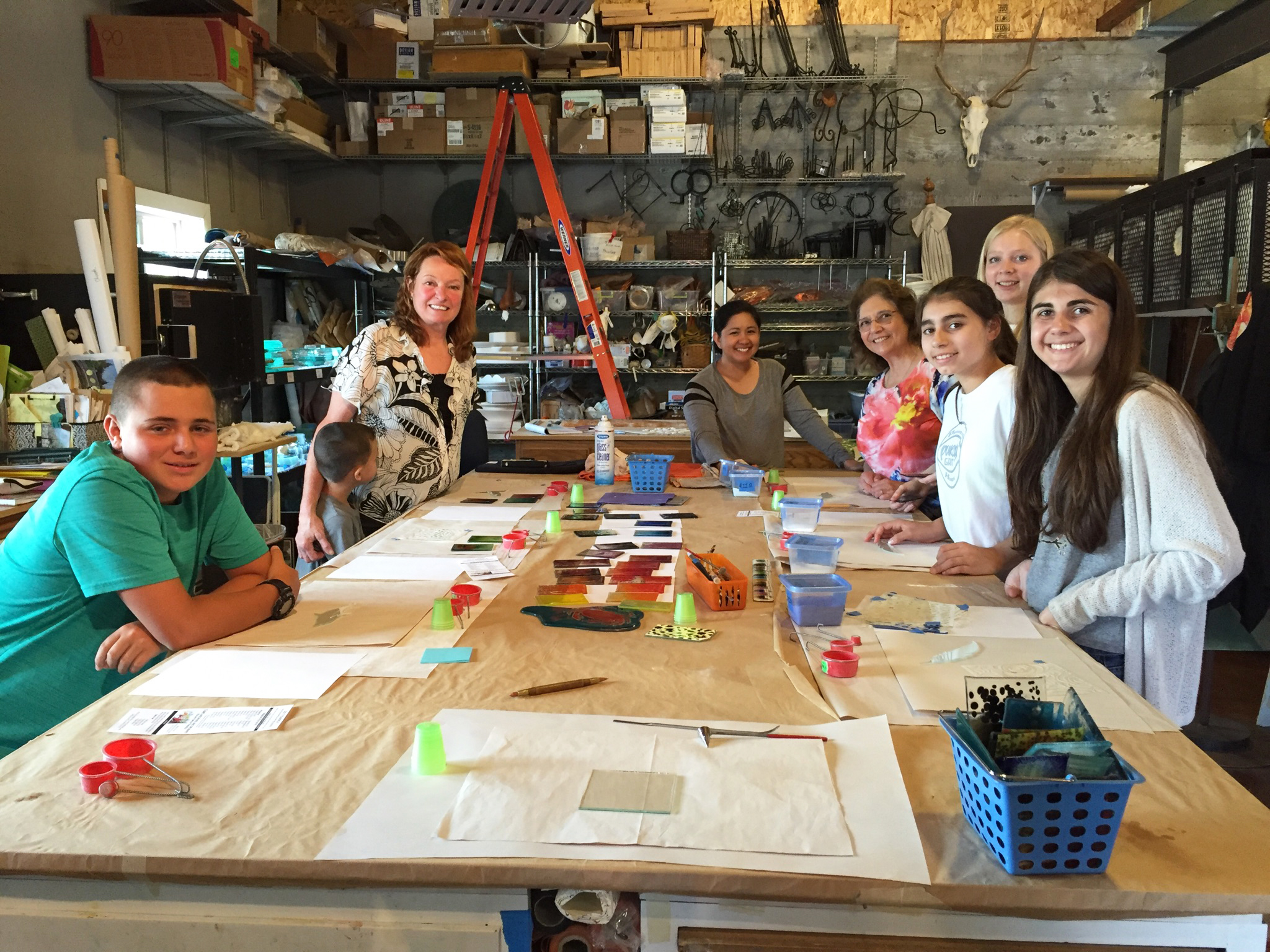 How it Works:

Walk in any Wednesday or make an appointment for any other day Monday-Saturday.
Browse our collection of 36 fun-filled projects. We have samples out on our retail floor that will help you make choices!
We'll get you started by providing professional instruction, all materials and supplies you'll need to be inspired and create an outstanding glass piece.
After you're finished, we do the rest! We will fire your project, clean and buff it and have it ready for pick up within 7 days.
Pricing?
There is an $8 sitting fee per person and each project cost varies from $10-$36.
Sitting fee allows you to create up to 3 projects.
You can choose to have your project wire wrapped for $3 each.
We reserve space for Birthday Parties, Corporate and Office events, showers, fundraisers or any other occasion. There is no fee if your party is during regular hours.
For after hour events, we ask that you have a minimum of 15 people participating in DIY or the studio is available to rent out. Please call the studio for more information at (360)613-5472.
Who can Create?
We have a huge variety of projects that appeal to anyone 5 and up! Whether young, old, man, woman or child- We have a project for you!
Coasters: $14
Heart: (S) 14, (L) $16
Flower: (S) $14, (L) $20
Stocking: $14
Salmon: $16
Kokopeli: $18
Bear Paw: $20
Space Needle: $20
Starfish: (S) $21, (L) $44
Dog Bone: $22
Star: $22
Dolphin: $24
Feather: $24
Martini Glass: $24
Pony: $24
Reindeer: $24
Starburst: $24
Wine Glass: $24
Anchor: $26
Cross: $26
Snowflake: $26
Submarine: $26

Wine Bottle: $26

Fleur de Lis: $26
Tea Lights: $28

High Heel: $32
Hummingbird: $32
Owl: $32
Seahorse: $32
Cat: $34
Cod Fish: $34
Turtle: $34
Dragonfly: $36
Cartoon Crab: $36
Moose: $36
Swallow: $36
Tropical Fish: $36
Angel Wings: $38
Frog: $38
Butterfly: $38
Fairy: $38
Mermaid: $38
Horse: $38
Octopus: $48
8x8 Tray: $55
7x14 Tray: $98
8″ Round with stand: $125
Wall Salmon: $240
15″ Bowl: $240
Parties?
Let us help you create that memorable party, a fun girls time out, an interactive or team building event, a special moment with a friend or loved one or just help you steal away and have a little "me" time to create. Our space is inviting, the music is playing and for your convenience we have a complete bar and serving area stocked with coffee, tea and some snacks. We encourage you to bring your own party food. For the adult functions, you are welcome to bring your own alcoholic beverages. Please fill out an online "Banquet Permit" (http://lcb.wa.gov/licensing/banquet-permits) and bring it with you to your event.
Classes?
For those wanting to learn how to create more complex projects, Lisa teaches a tray class only twice a year. Once in the fall and once in January. This class is appox 5 hours long and goes into depth about the fusing process, copper inclusions, adding design work on 3 levels of glass, embossing and debossing the glass and a whole lot more! No experience is necessary. Please come with design ideas for your glass tray project. Bring a drawing, clip art or feel free to use the many images we already have at the studio. Art size to fit your glass should be no more than 7″ x 14″. This class is great for private parties, office events and girl's night out. Men, don't feel left out; this class is great for you too! See our events calendar for class dates or call for more information and to sign up at (360) 613-5472.
Tray class $225, all materials included.